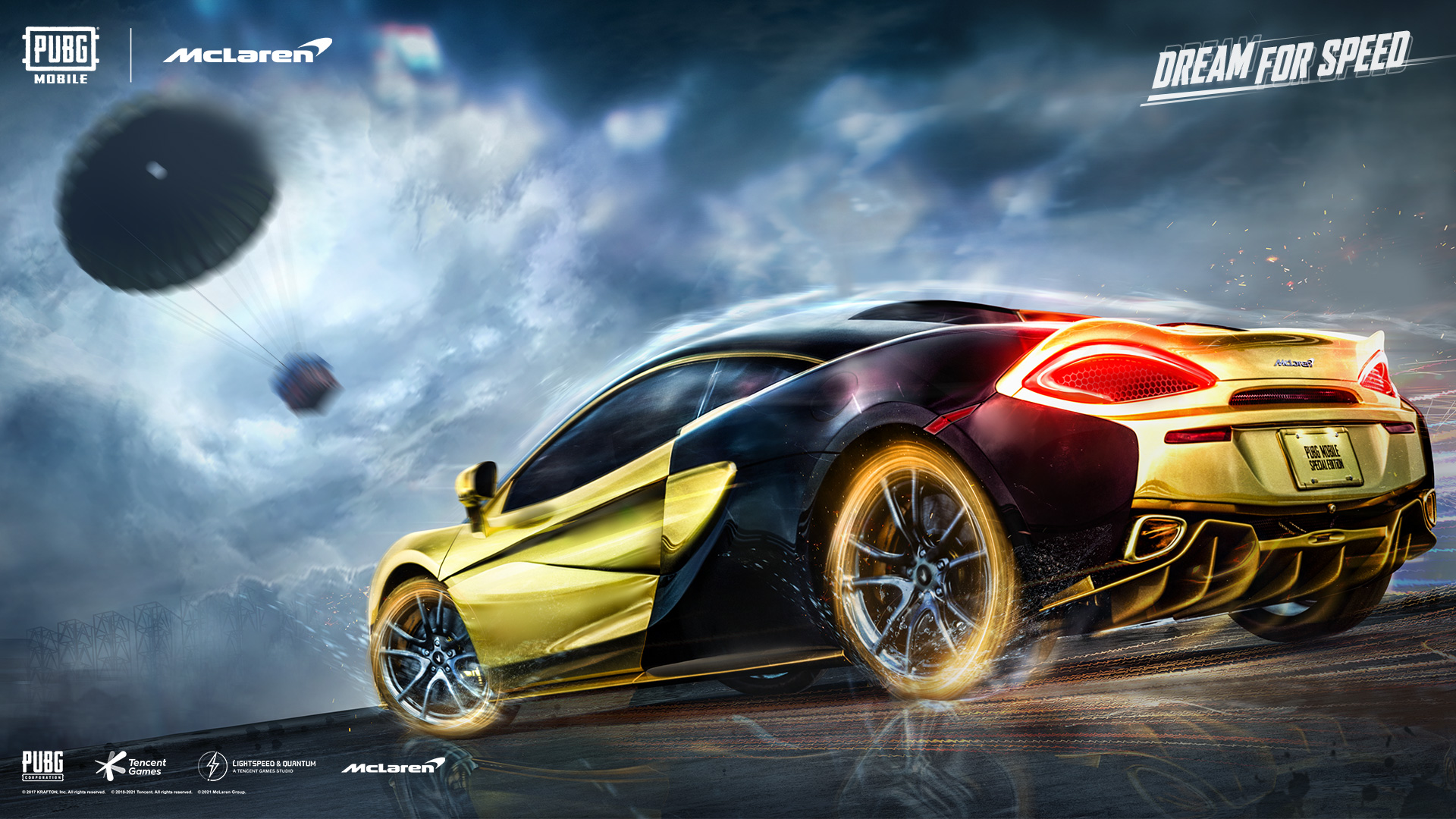 PUBG MOBILE | McLaren| 6/1–6/30 First Sports Car Launch!
PUBG MOBILE's first classy sports car will soon be on sale! The Mclaren 570S Coupé will be available in six colors – born to be extraordinary! Play PUBG MOBILE and experience the ultimate speed!
Event Name: Born to be Extraordinary – McLaren Warm-up Event
Event Time: 5/27–6/5 (UTC+0)
Event Rules:
Players can view the details of the McLaren sports car on the event page.
Event Rewards:
Supply Voucher (30 UC)
Event Page: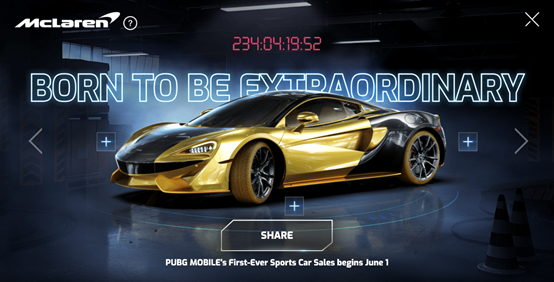 Event Name: Sports Car Customization
Event Time: 6/1–6/30 (UTC+0)
Event Rules:
Players can customize the body color, interior color, background, accessories, and license plate of their McLaren via the event interface.
Players will receive a random reward for completing their first customization.
Players can share their final customization with others.
Event Rewards:
Supply Voucher (30 UC), AG, BP
Event Page: